Are you a kitesurfer? Then Scheldeoord is the place to be!
The Westerschelde, right next to the campsite, is actually a great location for kitesurfing. It is even an official kitesurfing spot!
Haven't you learnt to kitesurf yet and would you like to try it out? You can have lessons at Kitesurfing Zeeland! You will find them on the dyke and on the Scheldestrandje (beach).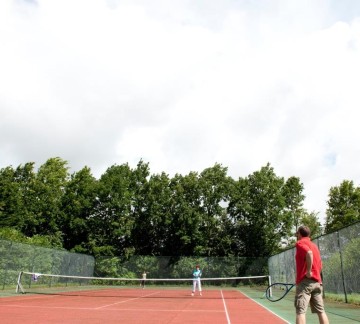 You can have a game of tennis on our own tennis court.
This is entirely free of charge. You can use your own rackets or hire them for 2 euros each from the reception.
People play football here nearly every day. The Dads against the children. Who's going to win?
Our own variation of the game 'boerengolf' on Stuyvesant. Play together! Who is the final winner?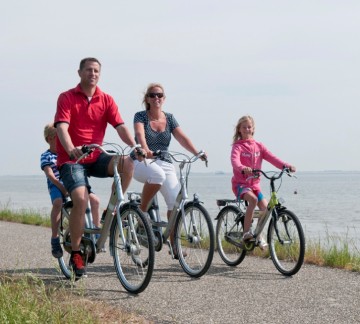 Scheldeoord lays in an area which is perfect for cycling. Didn´t bring you own bike? You can rent bikes at the reception desk.
You can also take (free) different bike routes from here.
What can be rented?
Bike (3 gears)
Day 9,50 euro
Weekend 27 euro
Midweek 42,50 euro
Week 50 euro

20'' and 24'' children´s bike
Day 4,50 euro
Weekend 9 euro
Midweek 15 euro
Week 22 euro
Children´s seat (front and/or back)
Day 2,50 euro
Weekend 5 euro
Midweek 7,50 euro
Week 10 euro

Bike trailer/add-on-bike
Day 5 euro
Weekend 12 euro
Midweek 20 euro
Week 25 euro
Scooter
Day 8,50 euro
Weekend 25 euro
Midweek 40 euro
Week 47,50 euro