Every day is party time!
Every day of the holiday is party time for the children at Scheldeoord!
The animation team will certainly make sure of this. They are there every day during all the school holidays (with the exception of the Autumn holiday) with a programme full of activities such as a musical, "It's a Knockout", handicrafts, children's fun parade, interactive theatre and various games.
For those over the age of 12 there are also plenty of nice activities. For example, a film/YouTube evening, a dance workshop, chilling out on the dyke or just a good game of football!
Scheldo the Bear, great friend of all the children at the campsite, will come along regularly to play with the children!
Endless play fun
Of course, the various playgrounds, the football pitch, the swimming pools, the bouncy castle and the indoor play equipment are also very popular and provide endless play fun for the children!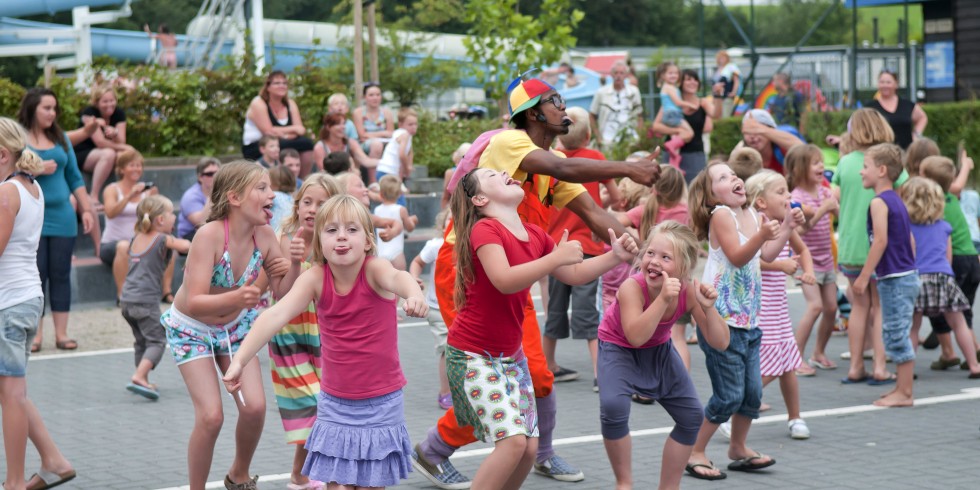 Scheldo the Bear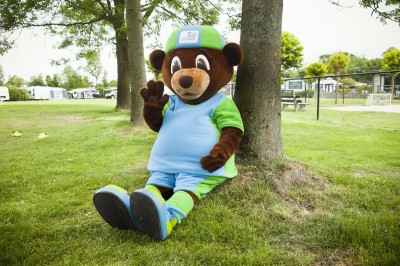 Scheldo is our big, sweet cuddly bear and a friend of all the children and the adults at Scheldeoord! He loves to see all his friends at the campsite again and he really enjoys cuddling and playing with everyone he meets!
He'll also be more than happy to have his photo taken with all his new campsite friends. So if you see him, please don't hesitate to ask him to have his photo taken with you. He doesn't always have the courage to ask it himself!
Did you know....
that there are also Scheldo colouring pages? There are at least 5 different ones! Ask for these colouring pages at the reception!


Scheldo has got his own Facebook page?
so even when you are at home you can still be friends with him and see what he's doing at the campsite. If you're not a friend of his yet, then become one quickly!
Did you know that Scheldo the bear also comes in a small size?
You can buy the Scheldo cuddly toy for €9,50 at the reception and/or the supermarket! That way you can always cuddle Scheldo even at home!

we have fun inflateable Scheldo the Bear water wings?
Especially for our smallest Scheldo fans who cannot swim yet! Lots of splashing and safely playing in the swimming pool with Scheldo the Bear around your arms!
The water wings are for sale at the reception desk and/or in the supermarket for €4,99!

Take Scheldo from now on always with you with the fun and handy Scheldo the Bear keyring!
For sale for only € 1,99 at the reception desk and/or supermarket.