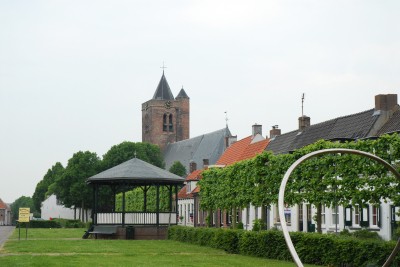 Baarland
Scheldeoord belongs to Baarland, which is about 2 kms away and the closest place to the campsite.
A pretty little village with around 600 inhabitants, with beautiful old houses and farmhouses, a "vaete" (a former watering place for cattle) and the foundations of the former medieval Hellenburg castle. Unfortunately, the castle itself was destroyed by a storm surge in the 15th century. Slot Baarland, another castle in the village, is privately owned and is open to the public several times a year.
The other villages around Scheldeoord are also small and pleasant and very nice to visit during a walking and/or cycling tour. Goes is the closest town, about 15 kms away.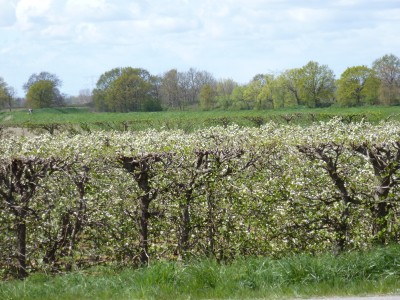 National Landscape
Scheldeoord is situated in a peaceful setting right next to the Westerschelde sea dyke, with the Scheldestrandje immediately behind it – a lovely spot with a number of surprising things to see and do!
The area around Baarland and Scheldeoord is known as the 'Zak van Zuid-Beveland'. This distinctive polder landscape full of meandering dykes, orchards and beautiful natural scenery is a lovely, peaceful part of Zeeland and quite rightly designated as a National Landscape.
The dykes are particularly characteristic of this region. Nowhere else will you find so many dykes, which, together with wells, are a result of the many floods and the subsequent land reclamation in earlier times. You can go for beautiful walks or bike rides along these dykes.
At this beautiful and distinctive location it is definitely not boring, because there will be more than enough for you to see and do during your holiday at the campsite and in the surrounding area around Scheldeoord!