"a peaceful location, right on the dyke"
Scheldeoord is set in a peaceful location, right on the Westerschelde sea dyke, with the lovely Scheldestrandje (beach) immediately behind it. At this beautiful and distinctive location on the sea dyke, you will be surrounded by polders and dykes, you will enjoy beautiful views and you will literally have an abundance of space all around you!
Scheldeoord belongs to Baarland, which is about 2 kms away and the closest place to the campsite.
A pretty little village with around 600 inhabitants, with beautiful old houses and farmhouses, a "vaete" (a former watering place for cattle) and the foundations of the former medieval Hellenburg castle. Unfortunately, the castle itself was destroyed by a storm surge in the 15th century. Slot Baarland, another castle in the village, is privately owned and is open to the public several times a year.
The other villages around Scheldeoord are also small and pleasant and very nice to visit during a walking and/or cycling tour. Goes is the closest town, about 15 kms away.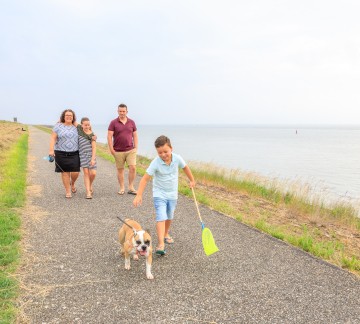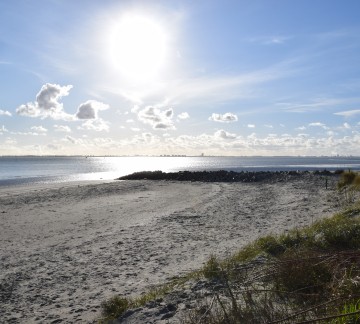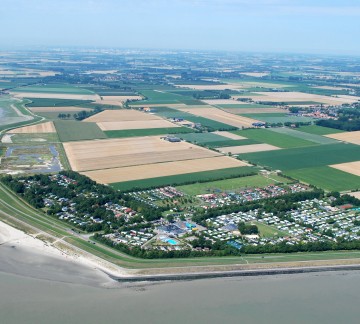 Do you want to book for a period longer than 3 weeks? Contact in that case the camping itself directly by phone or email.