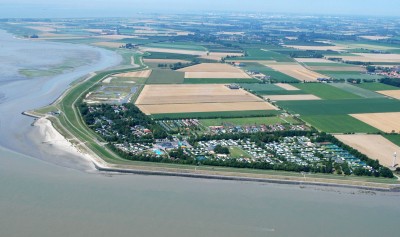 Scheldeoord is situated in a peaceful setting right next to the Westerschelde sea dyke, with the Scheldestrandje immediately behind it – a lovely spot with a number of surprising things to see and do!
At this beautiful and distinctive location on the sea dyke, you will be surrounded by polders and dykes, you will enjoy beautiful views and you will literally have an abundance of space all around you!
However, it is definitely not boring, because there will be more than enough for you to see and do during your holiday at the campsite, on the dyke and the beach and also in the surrounding area around Scheldeoord!