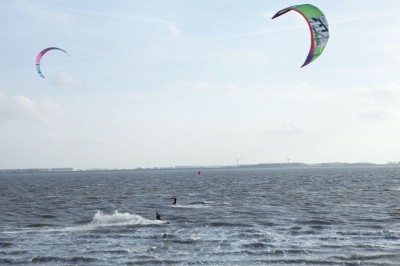 Are you a kitesurfer or would you like to try it out?
Then come to the Scheldestrand in Baarland! This beach right next to the campsite is actually a perfect kitesurfing spot!
This beautiful surfing location is not only intended for the advanced kitesurfer, but also for beginners who still have to learn the art of kitesurfing!
You can have lessons here at Kitesurfing Zeeland. There are lessons for both the advanced surfer and the beginner!