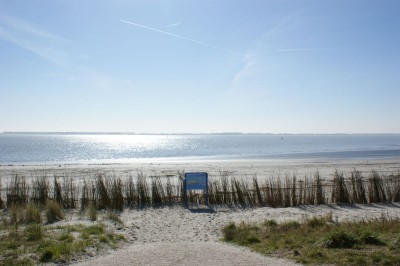 Scheldeoord lies right on the Westerschelde sea dyke. You only have to walk a little way from the campsite and you are already on the dyke, with the Scheldestrandje immediately behind it – a lovely, convenient family beach. A beach right next to the campsite is, of course, ideal in fine weather and summer temperatures, but there are lots more things to do at this surprising location hidden behind the dyke.
It is a man-made beach consisting of squirted on sand. At ebb, when the water is low, a part of the beach becomes dry. This area then partially consists of a layer of mud.

Nice for the kids, because if they are normally not allowed to play in the mud here they are allowed!
And did ythey get a bit dirty? No problem, just rinse it off in the water or under the shower at the beach!
Playing
The 'Scheldestrandje' is a fantastic place for the children to play: building sandcastles, splashing in the water… they can really amuse themselves here. And did you know that if you really look hard in the sand you may find a shark's tooth?
The dyke is a very good place to fly your kite as there is always enough wind here. There is often not enough room to do this at home, but there is plenty of space here!
The animation team is also here regularly on the dyke with great activities such as the mud run, baking baguettes or games.
Fishing
You can also fish here very well! Find a nice spot at the dyke or at the beach and throw your fishing rod out (permit not necessary, max. 2 fishing rods)!
Do you just want to enjoy the view? That is also possible of course! Take a seat on a bench or on the terrace of beach brasserie de Landing and enjoy the big ships that go past right in front of you.
Stay active
Would you rather be a little more active? You can walk or cycle here outside the dyke with a beautiful panoramic view over the water.
Also nice: tidal flat walking! Put on shoes that can get dirty and off you go!
Maybe you´ll even see a seal! You can see them laying on the sand-banks that appear with low tide!
Kitesurfing
The Westerschelde just off the Schelde beach is also a good spot for kitesurfing! Nice for the experienced kitesurfer who can go for it here, but also nice to watch from a distance.
You are not experienced, but would like to try out kiting? You can take a lesson at Kitesurfing Zeeland, the mobile kitesurfing school!
Dogs
For the rest, dogs are allowed on the dyke, the beach and at "De Landing"!