'De Zak van Zuid-Beveland'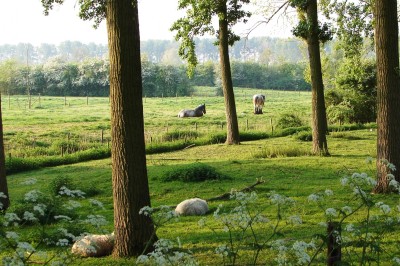 The area around Baarland and Scheldeoord is known as the 'Zak van Zuid-Beveland'. This distinctive polder landscape full of meandering dykes, orchards and beautiful natural scenery is a lovely, peaceful part of Zeeland and quite rightly designated as a National Landscape.
The dykes are particularly characteristic of this region. Nowhere else will you find so many dykes, which, together with wells, are a result of the many floods and the subsequent land reclamation in earlier times. You can go for beautiful walks or bike rides along these dykes.