A lovely dinner together, picking up an ice cream and enjoying a drink on the terrace...
The holiday is the moment to spoil yourself and/or get spoiled.
Tasty food and drinks are a part of that!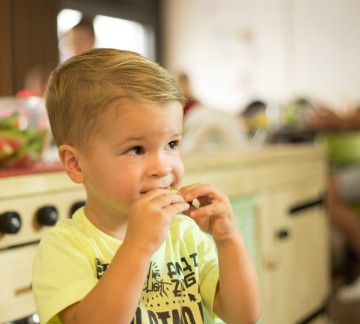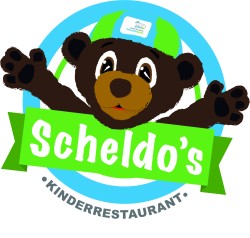 Scheldo's Kids Restaurant
Here you can enjoy a meal and drink with the whole family!
The children (up to 12 years) have their own buffet: 'Scheldo's Kitchen', with different tasty bits, warm and cold such as pancakes, pizza and chips. Here they can choose themselves and take whatever they like!
And when they don´t want to eat anymore they can play, climb and scramble in the indoor playground next to the restaurant.

There is also animation for them during school holidays and they can cuddle and have their photo taken with Scheldo the Bear who comes round frequently to see if there is something tasty for him to eat too!
Of course there are different tasty meals on the menu for the parents too!
Furthermore you can pick up pizza´s at Scheldo's Kids Restaurant and enjoy the sun at the spacious terrace.
You find Scheldo's Kids Restaurant in the main building, in the centre of the camping

Opening hours Scheldo's Kids Restaurant:
april-november:
friday: 15.00 - 21.00 o´clock
saturday: 11.00 - 21.00 o´clock
sunday: 10.00 - 21.00 o'clock

school holidays:
every day open from 10.00 o´clock
Scheldo's Kinderrestaurant
Landingsweg 1
4435 NR Baarland
+31 113 639226
horeca@scheldeoord.nl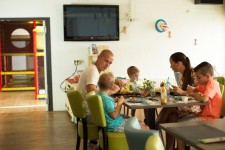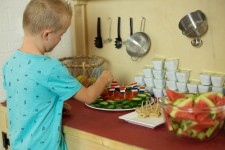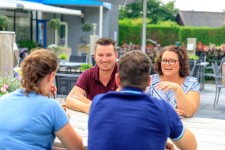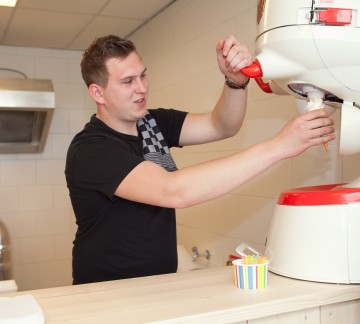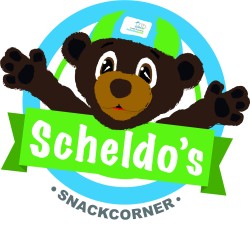 Scheldo's Snackcorner
Here you'll get chips, snacks and ice cream. Nice for a snack inbetween or as an easy meial!
You find Scheldo's Snackcorner in the main building of the camping.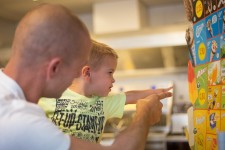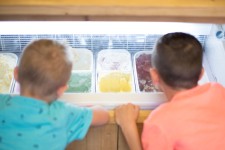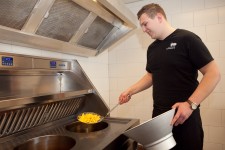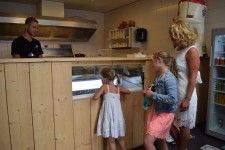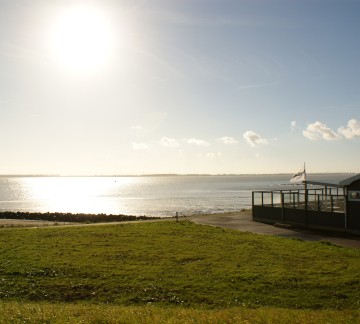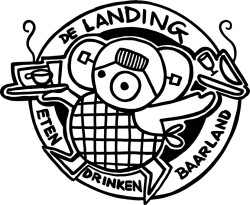 Strandbrasserie de Landing
Within walking distance from the camping, directly at the dyke, the Westerschelde and the Schelde beach lays Strandbrasserie De Landing.
Here, at this beautiful and unique spot you can enjoy a nice meal and drink! Where do you want to sit? Cosy inside or outside on the terrace in the sun? It doesn´t matter because you have a wonderful view over the Westerschelde and the big ships that sail past right in front of you wherever you sit.
There are lovely dishes on the menu made with care by our chefs, but also for just a drink or an appetizer you are at the right spot with us!
With the Schelde beach at your feet De Landing is a lovely place to be in the summer, but also when the weather is not that good or after a windy walk over the dyke this is the perfect place to unwind.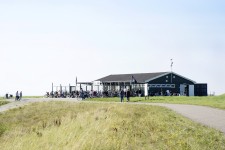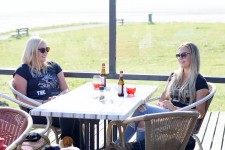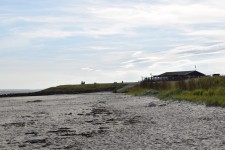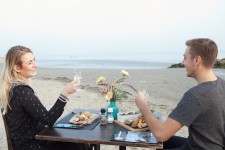 In our spacious supermarket you can choose from a wide assortment, including tasty fresh bread rolls and all kinds of other groceries. You can also buy a variety of camping articles here!
Handy and nice and easy:
order our generous package of useful groceries worth €39.99 in advance and it will be ready and waiting for you when you arrive!

And very tasty:
The drinks party package complete with different tasty things for the drinks party! Order this package worth €29,99 and it is ready for you on your arrival!
Our supermarkt is every day open!