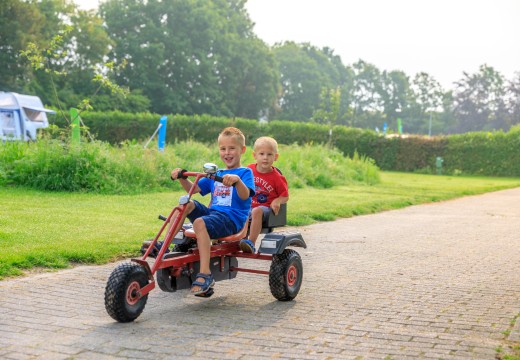 Parking
The camping pitches and the area at the rental accommodations on the camping are car-free. Per reservation you are allowed to bring one car onto the terrain which has to be parked on one of the parking spaces. On our chaletpark there is space for one car next to the chalet. Additional cars have to be parked on the central parking area in front of the entrance to the camping.
Back to facilities
Discover more facilities
"The best facilities for the whole family"
Do you want to book for a period longer than 3 weeks? Contact in that case the camping itself directly by phone or email.